ESG Expert Network
Share your expertise
Shape the opinion of decision makers
Get the perspective of other industry stakeholders
Establish your consulting brand
Get compensated for your insights
Contribute to philanthropy
Register as Expert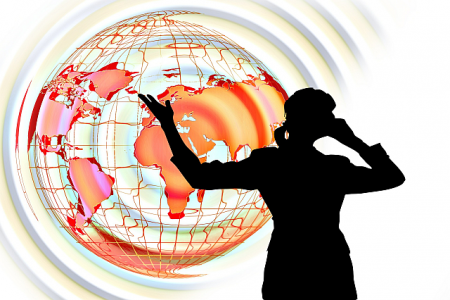 How does the ESG expert network work?
The ESG Expert network is a platform that matches senior industry professional and consultants with other stakeholders in their industry and markets. These stakeholders can be investors, corporations, consulting firms, and policy makers.
The larger theme of this platform is to facilitate discussions which allow industry stakeholders to develop better understanding of the factors that can disrupt the long-term sustainability of companies. Here are some of the broader topics which could be the themes of the consultations.
Environmental performance and its impact in terms of risks and opportunities.
Social responsibility of companies towards its employees, customers, suppliers and the community.
Importance of strong ethics and corporate governance, and the associated risks and opportunities.
Macroeconomic and geopolitical risks that can derail sustainable growth.
Emerging technologies within your industry, which can disrupt or is disrupting your industry.
Factors that can enforce change in customer demand in medium or long-term.
Expert witnesses on specific niche technology or risk areas.
Who are these stakeholders seeking expert consultations?
Investors/ Investment Managers: Seeking opinion on long-term risks for a particular industry or a market, before investing in equity or debt.
Developed market companies: Seeking to evaluate risks before entering a market or engaging a supplier from that market.
Emerging market companies: Seeking consultations on how they can improve their sustainability frameworks, practices, and reporting.
Policy makers and regulators: Seeking to take feedback from industry experts before making regulatory or policy changes.
Law firms: Seeking senior experts for expert witness engagements.
What you need to do?
You join the network, specifying your areas of expertise and topics you would like to consult on.
We prepare your anonymous biography based on the information you provide.
This biography can be accessed by our clients, who register on our website. You can also write thought-leadership articles which we will showcase in our viewpoint section.
Clients can request consultations with you, we check your availability and pertinence and schedule a consultation with you.
You get paid according to the hourly rate that you choose while registering with us.
Request sample expert profiles