Financial Risk Assessments
Risk assessment of each company on more than 10 financial risk indicators, with performance bench-marked against closest peers.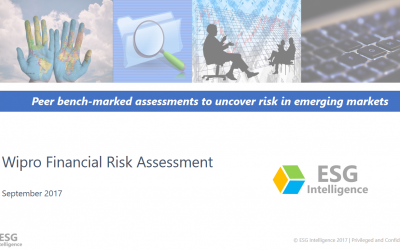 Financial Risk Assessment of Infosys Limited [NSE: INFY], [NYSE: INFY] on major financial KPI's. Bench-marked against average performance of 10 industry peers. Identify key risk areas that need to be monitored. The KPI's analysed include: Revenue and profit growth...