Blockchain Intelligence Solutions
Enterprise Blockchain Trends
Update yourself on blockchain adoption trends in your industry, sector and country.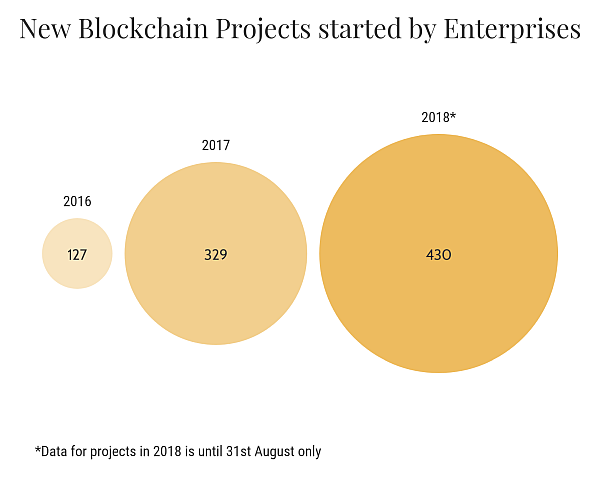 Look Beyond the Numbers
Make sense of what enterprises are doing with Blockchain.
Despite the rationalization in the cryptocurrency markets, and poor success rate of ICOs, the action in enterprise blockchain adoption continues to gain momentum. However, before jumping into the market, or staying ahead of the curve it is essential to know and learn from what has already happened.
What do we offer?
Curated Intelligence on 1000+ enterprise blockchain projects
Enterprises/ Stakeholders Involved
Vendor Involved
Platform Used
Use Case Considered
Country Mapping
Industry Mapping
Project Timeline
Expected Benefits
Enterprise Executive Comments
Vendor Executive Comments
Looking for Something else?
Other Blockchain Solutions
Intelligence on current blockchain consortia, and which one you should join.
Analysis of use cases where blockchain meets AI, IoT, and other emerging technologies.
How enterprises/ governments are using blockchain to improve sustainability.