Blockchain Intelligence Solutions
Enterprise blockchain challenges
We track of major challenges that are holding commercialization of enterprise blockchain projects and the steps that are underway to address the challenges.
Blockchain vendor landscape is evolving
There are no straight choices for CIOs.
Even as blockchain adoption is becoming imperative for most enterprises, the actual process is easier said than done. The CIOs will have to make several choices while selecting the right vendor or vendors for their blockchain projects. Through our comprehensive database, we can give CIOs an insight into what type of choices other enterprises have been making.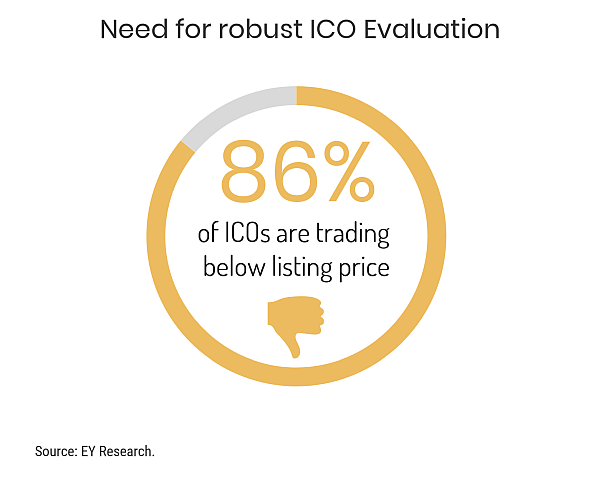 Proper ICO Evaluation is crucial
Investors need a robust and more inclusive research methodology.
While ICOs are a great tool for innovative start-ups to access capital markets, the confidence levels in ICOs is fast declining. This because of a poor showing by most ICOs in the first nine months of 2018, as highlighted in a recent study by
EY
. We can use our enterprise blockchain database to evaluate the use case proposed by ICOs and check if it matches industry demand.
Next Step
Write to us and request a free research sample
Looking for Something else?
Other Blockchain Solutions
Intelligence on current blockchain consortia, and which one you should join.
Analysis of use cases where blockchain meets AI, IoT, and other emerging technologies.
How enterprises/ governments are using blockchain to improve sustainability.